The Gulf Cooperation Council (GCC) tourism industry is well on its way to taking off. And one of the landmark achievements that can further fuel this growth is the introduction of a unified tourist visa.
This visa, already approved but set to launch between 2024 and 2025, will enable holders to explore all six GCC nations. These include Saudi Arabia, the United Emirates (UAE), Kuwait, Bahrain, Oman and Qatar. Additionally, visitors can prolong their stay in these countries beyond the initial 30-day period.
"The unified Gulf tourist visa is a project that will contribute to facilitating and streamlining the movement of residents and tourists between the six GCC countries and will undoubtedly have a positive impact on the economic and tourist sectors," remarked Jassim Mohammed Al-Budaiwi. He serves as the GCC secretary general.
Read: Another achievement unlocked: Gulf states approve unified tourist visa
GCC tourism: In numbers
In 2022, the GCC's resilience came to the forefront. Collectively, the region outperformed the overall international travel industry's recovery by a remarkable 43 percent. This is according to a report from the Mastercard Economic Institute. 
Moreover, if the GCC were a single country, it would secure a spot among the top five most in-demand tourist destinations globally. Meanwhile, in terms of inbound tourism spending in 2022, the region ranked third, recording about $45 billion. Notably, visitors to Dubai outspent those in London or Paris, renowned luxurious destinations, by around $300 per card.
"This inbound spending supports the local economy and is an increasingly important part of the tourism industry for the GCC region," noted the report.
Huge investments
Building upon already impressive numbers — and with its unified visa's potential to boost the region's attractiveness as a global travel epicenter — a bright future for the GCC tourism market awaits. 
This is a particularly welcome development for a region whose majority of the member states aspire to minimize oil dependency and expand revenue sources.
Saudi, the largest oil exporter worldwide (about 8.9 million barrels per day in 2022), eyes to elevate the tourism industry's share to over 10 percent of GDP by 2030. Aligning with its Vision 2030 program, a substantial investment of $1 trillion is earmarked for the sector over the next decade. And for this year alone, it has a target of attracting 25 million international tourists.
Simultaneously, the UAE Tourism Strategy 2031 endeavors to boost the tourism sector's contribution to the country's GDP. Specifically, it targets to inject $122.5 billion by the said year. To achieve this, it aims to attract 40 million hotel guests. 
Additionally, as part of Oman's Vision 2040, a key initiative is to escalate tourism revenues to $22.5 billion annually by 2040. This marks a substantial increase from 2019's $2.5 billion.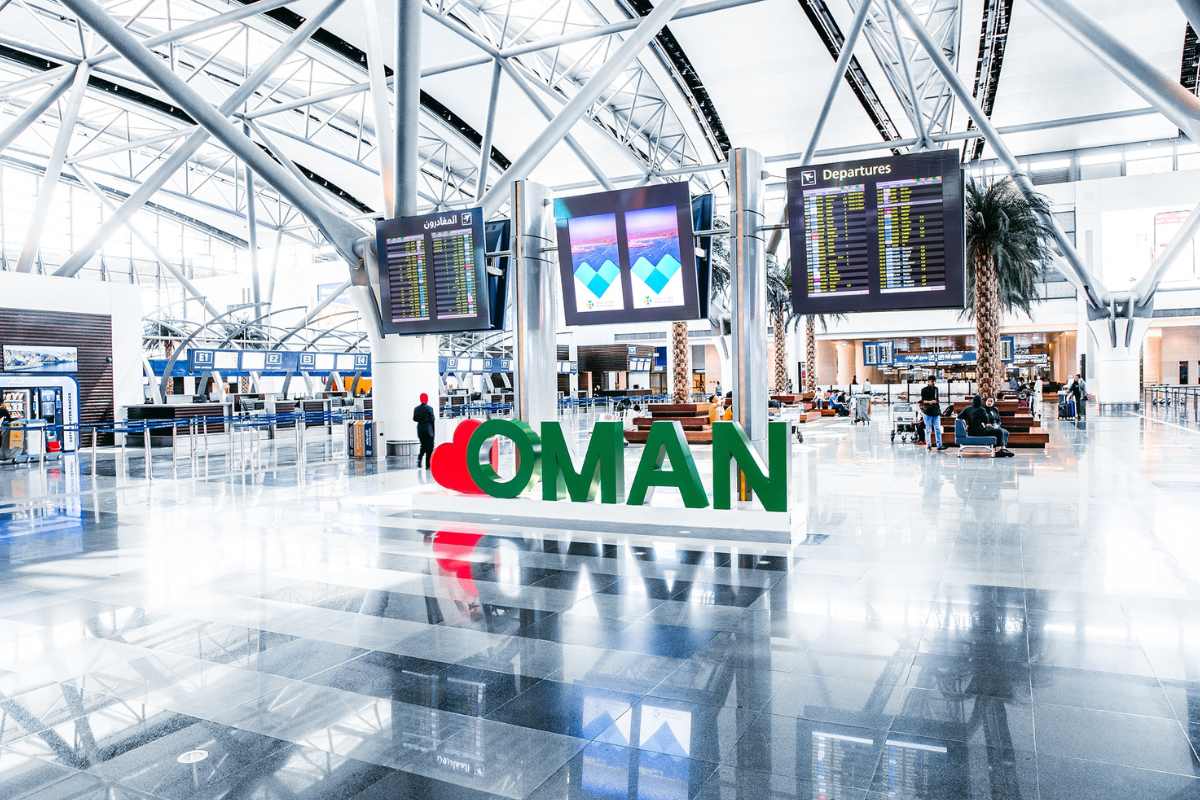 Initiatives in support of tourism boom
As tourism recovers and flourishes in GCC, endeavors relevant to the industry are also in progress. For instance, many member countries are boosting their accommodation and attraction developments. 
Real estate consultancy Knight Frank revealed that Dubai will complete about 9,200 more hotel rooms by the end of the year. Then, by 2024, the most populous UAE city will also witness the rise of Ciel Dubai. At 365 meters, it will be the world's tallest hotel. It will house 1,000 rooms spread across 82 floors. 
Qatar, which hosted the tourist-attracting World Cup in 2022, is also poised to witness a rise in its accommodations. Estimates show that its room supply could hit 53,400 by 2028. This is in time for the influx of tourist arrivals to the country. According to forecasts, Qatar could have an annual influx of 7 million tourists by 2030.
Meanwhile, in Saudi Arabia, the Amaala project's ecotourism initiatives promise over 3,000 rooms across 25 hotels, spearheading a 67.1 percent increase in room supply in the next three years.
As the number of accommodation options rises, industry players ensure that quality isn't compromised. As the same Mastercard report emphasized, Dubai and Riyadh scored high in luxury and 3-star hotel satisfaction ratings. On average, these two cities earned an index of 71 and 72 , respectively. They boast a wide margin when compared to Paris (58), London (43), and New York City (41). 
Eco-friendly and sustainable
There is also a notable emphasis on sustainable tourism in the GCC. Saudi's Red Sea Global — the entity born out of merging the businesses that are developing the aforementioned Amaala project and the Red Sea initiative — aims to contribute a 30 percent net conservation benefit to the projects' area by 2040.
In Kuwait, XZero City strives to establish a groundbreaking standard in environmentally conscious hospitality. This upcoming 1,600-hectare sustainable community is designed to offer a net-zero carbon lifestyle. It will feature a five-star eco-resort and lodges, among others.
Apart from the structures themselves, the region also shifts the spotlight on sustainable transport. 
According to Dubai's electric vehicle (EV) roadmap, the city aspires to see more than 42,000 EVs on its roads by 2030. Additionally, the UAE city eyes to roll out self-driving air taxis within three years. When introduced, these electricity-powered autonomous vehicles will substantially reduce travel times between the four main areas that vertiports will connect. These areas include Dubai International Airport, Palm Jumeirah, Downtown Dubai and Dubai Marina.
Modernity meets tradition
Fundamentally, the boom in GCC tourism can also be traced to the region's unique appeal to travelers. And it's one that melds modern and traditional experiences. For example, iconic landmarks like the Burj Khalifa and the Louvre Abu Dhabi coexist with cultural gems like the Al Ain Oasis in the UAE.
On the other hand, the island nation of Bahrain has landmarks such as the Bahrain World Trade Center, the UNESCO World Heritage-listed Bahrain Pearling Trail and the ancient Qal'at al-Bahrain (Bahrain Fort). 
For more hospitality and tourism news, click here.